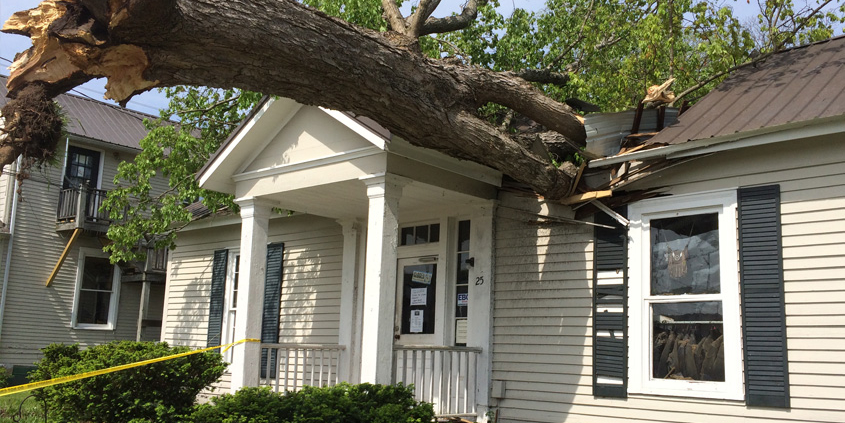 In an effort to assist the beleaguered tree services companies in Nova Scotia and P.E.I., Powell Tree Services has sent a dedicated team to Canada's East Coast to help with the tree clean up efforts after Hurricane Fiona.
Trees were felled and uprooted across the East Coast leaving almost every tree service in the area completely overwhelmed. Many residents had multiple trees fall on their property and on their structures and were left without anyone to call.
"I guess they're probably overwhelmed. And I understand that. I can understand we need patience. So, I've got patience, but I just want to be able to get out the driveway. That's all I ask."
Source
The Powell Tree Services team decided it was time for action and equipped a team and drove from the Greater Toronto Area out to Nova Scotia and went straight to work. Nova Scotia residents have been given at least some relief from the cleanup costs in the form of a Tree Removal Reimbursement from the provincial government. The Powell team is committed to keep operations in the area until clean up is complete.
If you have an uprooted tree or a stump that you need removed please call or email Mike Powell at Powell Tree Services at 647.867.7272 or info@powelltreeservices.ca
https://powelltreeservices.ca/wp-content/uploads/2020/05/powell-tree-emergency.jpg
684
845
admin
https://powelltreeservices.ca/wp-content/uploads/2020/05/powell-logo.png
admin
2022-10-24 16:24:16
2022-10-24 16:25:00
Powell Tree Services helping with Hurricane Fiona Tree Cleanup Efforts in Nova Scotia and Prince Edward Island.